(FSFA) Forest School First Aid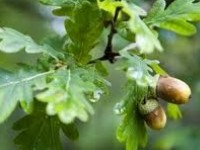 The philosophy of Forest Schools is to encourage and inspire individuals of any age through positive outdoor experiences. Forest School Practitioners are required to hold an outdoor first aid qualification which covers additional elements of paediatric first aid.
Overview
This is a tailored first aid training course specifically designed to meet the needs of Forest School Practitioners. ITC First Aid Ltd is the only Awarding Body that has piloted and developed this tailored training supported by 'Archimedes Training'.
The first aid course content and context is fully integrated with the Forest School ethos and rationale. First Aid Training plus Training Manager Andrea Bonacker is accredited by ITC to deliver this first aid course. Fully qualified current ITC Providers undergo additional training (ethos, rationale, risk assessment, in-house procedures and knowledge of Forest School). These trainers appear on the Forest School First Aid Provider register maintained jointly by ITC and Archimedes Training.
Standard Option: Forest Schools First Aid
This is a 2 day (16 hour) Outdoor First Aid course valid for 3 years. Course content is designed for dealing with children from 1 year of age upwards and includes their potential illnesses and injuries of young children as well as those of adult helpers. The first day covers basic first aid skills and the second moves into incident management.
Alternative Option: Paediatric First Aid course with additional 4 hours of outdoor first aid content
For Forest School Practitioners who are working with infants (under 12 months of age) or those who require an Ofsted approved paediatric first aid qualification we can run a standard 12 hour Paediatric First Aid course and add a further 4 hours of content covering outdoor injury and illness. This makes the course 16 hours in total and covers the requirements of most Forest School Practitioners.
Courses for Individuals
Individual Forest School practitioners are recommended to attend our standard 16 hour Outdoor First Aid OFA) courses. Forest School First Aid courses are rarely run as open courses hence the need to complete a standard outdoor first aid course. It is easy for the individual to book on one of our open OFA courses, which cover the requirements of a forest school practitioner. Let us know when you book if you require your qualification as a Forest School Practitioner and we will send a covering letter with your certificate outlining the child content of your outdoor first aid course.
Booking a course
In-house first aid training can be delivered at your venue for groups of up to 12 per instructor. You just need a room (ideally carpeted) that is large enough to seat participants but also to allow them to lie on the floor with enough space to practice simulated incidents in pairs. In addition the venue also needs access to suitable outdoor space to practice scenarios outdoors on day 2.
If you are unsure of the appropriate level of first aid training for you or need a first aid course more specifically tailored to your activities please email or call us on 07818 258799 to discuss your requirements – we are happy to help.
Open Course Dates
There are no open courses scheduled at present – please contact us or call us on 07818 258799 if you require this training.