About First Aid Training plus 07818 258 799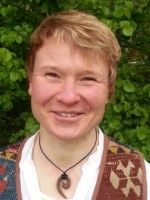 Hello, I'm Andrea Bonacker and the face behind First Aid Training plus.
From your first enquiry to discuss the right course for you through to booking and delivery and finally receiving your certificates on time - I'll be your main point of contact.
I set up the business in 2011 and now work with a network of committed and enthusiastic trainers across England and Scotland.
Our philosophy is clear: First aid training should be simple, practical and fun to help you remember those life saving skills for when you need them!
What you can expect when you work with us:
Honest and straight forward advice and guidance to meet your individual first aid training needs
Practical and fun first aid training relevant to your activities and environment
Courses delivered at your premises at times and dates to suit you and your staff
Friendly and experienced Trainers passionate to keep it simple so you can save lives
Ofqual and SQA Accreditation first aid qualifications through the awarding body

ITC First Ltd
Whether you work in an office or a school, in forestry, construction or the outdoor sector - we have the right first aid course for you. We also build tailored training programmes if this is what you require.
First Aid Training plus meets all the 'due diligence' checks required under the latest (October 2013) HSE regulations.

Contact me by phone 07818 258799 to discuss your individual requirements or email andrea@firstaidtrainingplus.co.uk.
I look forward to hearing from you

"Everything should be made as simple as possible but not simpler" Einstein