CPR/AED group training for clinical settings - 2+ hours
Interactive basic life support training including the safe use of a defibrillator (AED)

Suitable for clinical and non-clinical staff working in health care organisations

Covers adult, child and infant CPR plus safe AED use
Additional content can be included on request (i.e. anaphylaxis awareness)
Usually delivered over 2 hours to fit into a normal practice working day
Please note that these sessions are only run as group courses
Please email or phone Andrea on:
07818 258 799
to book a course or visit the booking pages for more information and a price guide.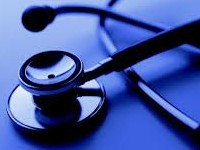 Certification: Successful participants receive a CPR/AED certificate which is valid for one year.
We can add AED (defibrillator) awareness training to any of our courses free of charge, please let us know in advance if would like to arrange this and be aware that additional time will have to be allowed.
The courses below are open for those needing individual spaces rather than a group course. Please contact Andrea by phone 07818 258 799 or email to enquire about availability and cost if not stated - thank you.
Open Course Dates
There are no open courses scheduled at present – please email or call Andrea on 07818 258799 if you require this training.