Trainer Profiles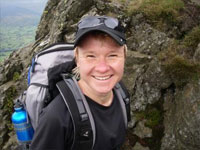 Andrea Bonacker (Training Manager): I was born and brought up in scenic Bavaria where I initially trained and worked as a registered nurse.
In 1999 I wanted a change so I came to the UK to complete an HND in Countryside Recreation Management.
Since then I have enjoyed working in various outdoor sectors, with landbased industries and as a freelance basket maker & tutor.

I enjoy all sorts of outdoor play including fell running, cycle touring, climbing and the odd spot of green woodwork.
Having travelled across the UK over the years I'm now based in Lancashire.
In 2011 I set up First Aid Training plus and when not away training I share my home office with my trusted assistant Dylan.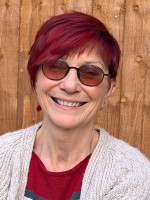 Janette Hopkins is a qualified nurse, health visitor and teacher and the principal paediatric first aid trainer at First Aid Training plus.
She has worked extensively in a variety of roles in hospital, community and college/university settings both locally in the North West and Nationally.
Janette has a passion for children and families with a particular focus on accident and illness prevention. She has delivered a wide variety of training in schools, nurseries and community settings for parents, nursery staff, teachers and students.
An outdoor enthusiast, in her free time she is frequently found in the great outdoors.
First Aid Training plus - Associate Trainers
Just like First Aid Training plus all our associate trainers are registered with the Awarding Organisation ITC First Ltd so we can always ensure that our courses are internally as well as externally quality assured and delivered to the highest of standards.