Thursday 7th of March 2013
Spaces left on Outdoor First Aid course in Cumbria 16th & 17th March 2013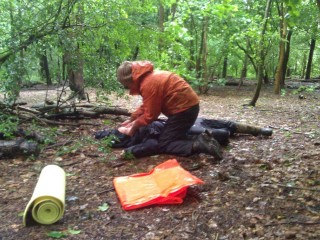 4 spaces left on 2 day/16hr Outdoor First Aid course (SQA accredited) to be held in Cumbria, near Windermere 16th & 17th March @ £90 per head, a fun and practical course suitable for anybody working and playing outdoors.
Please spread the word or get in touch with Andrea by email or on mobile 07818 258 799 for more info.
Here some feedback from clients that have been on this course with us:
'Fantastic course, one of the best first aid courses I have been on'
'I would highly recommend Andrea as a very high quality first aid trainer to my colleagues at school. A very enjoyable and informative course'
"Best first aid course ever attended; clear materials and good explanations of why we do things. Repetition aided learning and the instructors were very aproachable, fun and full of good examples - thank you!"
"Andy & Jen were friendly, patient, informative and had a sense of humour so training was enjoyable. It's a lot to of info to take in in a weekend so practice makes perfect for the future"
'A most friendly professional teaching experience presented by super teachers – thank you'
'Excellent – the emphasis on practical exercises v 'talk & chalk' was about right and preferred to previous attendance on 1st aid courses'
'Has given me more confidence than any previous 1st aid course. Teaching method very effective given my age! Scenario work and de-brief very good experience – thank you'
News Archive
Click on a month to expand