Wednesday 7th of March 2012
Walking Women guides on top of their outdoor first aid skills
Had a great time running a 2 day outdoor first aid course for a group of Walking Women guides with Jen from First Aid Borders in the beautiful grounds of Castleton YHA - Loosehill Hall. The guides were a pleasure to work with and all passed the course with flying colours. Check out the Walking Women website - great holidays on offer.
Feedback from the guides:
"Excellent course, best first aid course ever attended"
"Best first aid course ever attended; clear materials and good explanations of why we do things. Repetition aided learning and the instructors were very approachable, fun and full of good examples - thank you!"
"Andy & Jen were friendly, patient, informative and had a sense of humour so training was enjoyable. It's a lot to of info to take in in a weekend so practice makes perfect for the future"
"Thank you to both trainers for making it a fun and enjoyable event whilst staying focussed and working us hard"
"The training was both excellent, relevant and fun - ta"
"Enjoyed every practical, helped reinforce learning"
"Excellent! Fun and interesting learning and adapted well to our needs"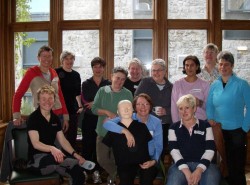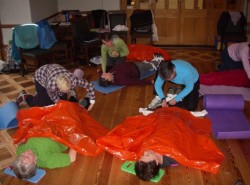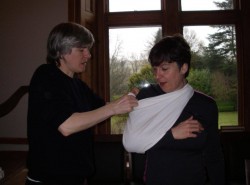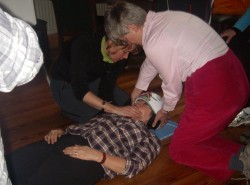 News Archive
Click on a month to expand