CPR/AED training for medical practices - 2 hours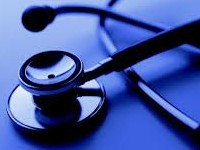 This interactive first aid training session is ideal for clinical or non-clinical staff working in health care organisations where an automated external defibrillator (AED) is present e.g. GP's, Dentists and practice staff requiring an annual resuscitation/CPR/AED certificate. You will receive 'hands on' training on the latest Resuscitation Council (UK) basic life support protocols and the use of an AED. If you need an annual Resucitation/CPR certificate with the added content of AED use this is the course for you.
Course timings
This first aid course is usually delivered over 1-2 hours to fit into a normal practice working day; it can be arranged at times to suit your group, weekdays, weekends, daytime or evenings.
Course content
Primary Survey (AB)
Dealing with an unconsious, non-breathing casualty
Adult cardio pulmonary resuscitation (CPR)
Child/infant CPR
Use of an Automated External Defibrillator (AED)
Certificate
You will receive a CPR/AED certificate which is valid for one year.
How often do I need to be reassessed to keep my training valid?
In order to revalidate your CPR/AED certificate you need to take another CPR/AED course after 1 year.
Booking a course
In-house first aid training can be delivered at your venue for groups of up to 16 per instructor. You just need a room (ideally carpeted) that is large enough to seat participants but also with enough space to practice CPR on training manikins.
If you are unsure of the appropriate level of first aid training for you or need a first aid course more specifically tailored to your activities please email or call us on 07818 258799 to discuss your requirements – we are happy to help.
Open Course Dates
There are no open courses scheduled at present – please contact us or call us on 07818 258799 if you require this training.