(OFA) Remote Outdoor First Aid - 2 days/16+ hours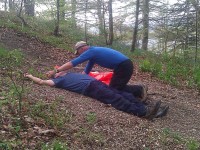 Working outdoors or in a remote location almost always means that a casualty has to be cared for longer than is typical in more urban settings. This first aid course is ideal for Mountain Leaders, Mountain Bike, Climbing or RYA Instructors, BCU coaches and other outdoor practitioners to keep their UK NGB Outdoor Awards valid. Equally relevant for forest workers, ecologists and those leading DofE groups or student field trips.
Overview
This interactive, highly practical and fun course is about giving you the confidence and competence in applying basic first aid skills in an outdoor context where medical help is more than an hour away.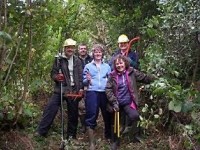 Contextualised to your activites the course is taught by enthusiastic trainers who are familiar with working and 'playing' in the outdoors and who understand the issues and often difficult decision making required when dealing with incidents in potentially hostile, remote environments.
Course timings
09:00 – 18:00 on both days
Course content
This course consists of two units leading to the OFA certificate
Unit 1: Emergency First Aid in the Workplace is the same content as the EFAW course
Understand the role of the First Aider
Safe and systematic incident management
Assessing vital signs
Administer first aid to an unconscious casualty (including seizure)
Adult cardiopulmonary resuscitation (CPR)
Adult choking
Controlling bleeding and treatment for shock
Minor injuries
Recording incidents and actions
Unit 2: First Aid for Outdoor Incident Management additional content for OFA
Recognition and treatment of injury: bones, muscles and joints, suspected spinal and head injuries, chest, abdomen, pelvis, legs & arms, including improvised techniques
severe burns and scalds
sudden poisoning
anaphylactic shock
Recognition and management of common illnesses including heart attack, stroke, epilepsy, asthma and diabetes
Cardiopulmonary resuscitation (CPR) for drowning
Environmental considerations - hypothermia, hyperthermia
Ticks, snakes, bees, sea creatures and associated illnesses
Casualty monitoring
Practical incident scenarios outdoors
Please note: The content can also be adapted for those working with children outdoors i.e. Teachers, Forest School Practitioners. Alternatively you might be interested in our Forest School First Aid course.
Assessment
Continuous tutor observation and assessment of candidate practical technique throughout the day. This is recorded as the course progresses and also includes a short written multiple choice questionnaire for each unit.
Qualification/Certificate
This course is listed on the Scottish Qualifications Framework (SCQF). It is recognised UK wide and also used by many who are based abroad.
ITC Certificate in Outdoor First Aid (SCQF Level 5) – valid for 3 years
Course accreditation
This first aid course is accredited by the Awarding Body ITC First Aid Ltd and regulated by the SQA in Scotland. It is recognised by UK NGB's as 'licence to practice' requirement for those holding NGB Awards. This course can also meet HSE regulations for the workplace based on your first aid needs assessment.
How often do I need to be reassessed to keep my training valid?
Participants take another 2 day OFA course to re-validate this certificate. In addition the HSE highly recommend that First Aiders undergo an annual 3-hour first aid refresher course to keep basic life support skills up to date.
Booking a course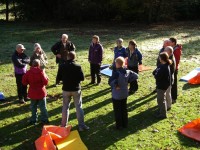 In-house first aid training can be delivered at your venue for groups of up to 12 per instructor. You just need a room (ideally carpeted) that is large enough to seat participants but also to allow them to lie on the floor with enough space to practice simulated incidents in pairs. In addition, the venue also needs access to a suitable outdoor space to practice outdoor scenarios on day 2.
You can also book on one of our open courses.
If you are unsure of the appropriate level of first aid training for you or need a first aid course more specifically tailored to your activities please email or call us on 07818 258799 to discuss your requirements – we are happy to help.
Open Course Dates in 2013