(OFA) Outdoor First Aid - 2 days/16+ hours
Accredited outdoor first aid qualification required for most UK NGB Outdoor Instructor Awards
Designed to meet the needs of those working away from immediate assistance (more than 30 min) in the remote and rural regions of the UK
Highly practical and contextualised for your setting and activity (i.e. mountaineering, cycling, horseriding etc.)
Suitable for workers in rural and remote settings, outdoor practitioners, ecologists and forest workers
In line with latest (October 2013) HSE regulations when based on your individual risk assessment
Available with aditional paediatric content for Beach School & Forest School Practitioners
AED (defibrillator) training and assessment is now standard on this course
Please email or phone Andrea on:
07818 258 799
to book a course or visit the booking pages for more information and a price guide.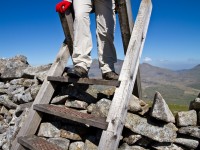 Certification options: Candidates only needing an Emergency First Aid at Work (EFAW) qualification can acquire this by successfully completing just day 1 of the OFA course. Candidates successfully completing both days can receive an EFAW certificate in addition to the OFA certificate for a small additional fee.
Please note: Even if your work does not always take place outdoors but you are based in or undertake site visits in remote locations this might be your course of choice to comply with latest (October 2013) HSE regulations for the workplace based on your first aid needs assessment.
The courses below are open for those needing individual spaces rather than a group course. Please contact Andrea by phone 07818 258 799 or email to enquire about availability and cost if not stated - thank you.
(OFA) Outdoor First Aid - 2 days/16+ hours
Open Course Dates 2022
| Start Date | Venue | Duration | End Date | Price | Send Booking Enquiry |
| --- | --- | --- | --- | --- | --- |
| Start Date: 18/10/2022 | Venue: Preston, Lancashire | Duration: 2 days | End Date: 19/10/2022 | Price: £138 | |